YOUR JOURNEY IN TECH STARTS HERE 
YOUR JOURNEY IN TECH STARTS HERE WITH ONESUPPORT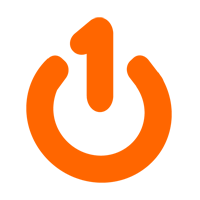 With both work at home and in house positions available, we offer unique opportunities in both the customer service and technical support industries. Benefits, paid time off and upward mobility are just a few of the rewards for working at OneSupport.
OneSupport offers competitive wages and selective benefits designed to allow you to choose options that meet your individual needs. We have full-time and part-time positions with around the clock flexible scheduling to accommodate your lifestyle.
Our Work at Home program is available for qualified residents of Alabama, Arkansas, Florida, Idaho, Illinois, Kansas, Mississippi, Missouri, Montana, Nevada, New Mexico, North Carolina, Ohio, South Carolina, Tennessee, Texas, Utah, Virginia, and Wisconsin.
Our In-Office program offers two locations in either San Marcos, TX or Corpus Christi, TX.
To keep the application process secure please fill out the application through the job postings below.
Our Recruiting team will contact you directly via phone call only to setup an interview.
A LITTLE INSIGHT INTO OUR HIRING PROCESS
We do not hire, interview, or collect any personal (financial or password) information via social media messenger or text message. While we do hold interviews via hangout or video conference, we'll never ask you for your banking information during an interview.
350 Barnes Drive
San Marcos, TX 78666
(800) 580-3355