Do You Need Tech Support?
How Our Tech Support Works
You call us and tell us what's wrong with your computers, smartphones, tablets, printer, network, or other equipment. We handle all brands of computer hardware and software. Our 100% U.S.-based technicians speak with you to understand the problems, and then they use state-of-the-art tools and remote technical support technology to access your hardware and software. We fix the problems right away. 100% Satisfaction Guaranteed or Your Money Back!
Most problems can be resolved with our remote support services. But it there are unforeseen circumstances or you are not satisfied, we have a 100% Money Back Guarantee.
OneSupport
 is a division of 
teleNetwork
, a leading U.S. outsourcing company that has 25+ years of experience providing computer 
tech support
 to home and business computer users. If you are looking for assistance with a new computer, installing hardware or software, scanning for and removing a virus, or looking for advice on new technology, our friendly 100% U.S.-based technicians can connect to your machine and provide 
tech support
 help 24-hours a day. We are always open for you.
Our mission is really quite simple. We work to provide experiences for our customers that build strong relationships. We believe in always putting our customers first and being accountable. That's how we work to earn your trust and loyalty. At OneSupport, we don't have robots or scripts, just answers from courteous, knowledgeable U.S.-based computer repair professionals. We speak with you on the phone and fix your tech support problems by dialing into your equipment. Sign up with OneSupport, and let our technicians make your problems go away.
OneSupport is a service provider for tech support solutions. We identify and fix issues with computers, networks, smartphones, tablets, and much more. Using state-of-the-art tools and remote technical support technology, we can diagnose and repair your technology problems.
Can you fix my computer?
Our 
tech support
 team will fix your problem or your money back. There is absolutely no risk. Our techies are professionals, and they help people like you 24/7/365. The phone call and initial consultation are free. So, call us now at
844-818-3415
.
How long does a typical repair take?
The typical repair takes 15-minutes or less although a remote repair session can last more than an hour based on the complexity. The great part about this process is once our tech support technicians are connected, you don't have to stick around while we fix your problem unless you want to.
Where do I take my computer?
You don't! We perform most technical support work from wherever you are located with our remote tech support software and management tools. We can quickly assist you with whatever trouble you are having.
Can I trust you?
Yes! OneSupport has been in business for over 25 years. We have an A+ rating with the Better Business Bureau, and 12,000 customers have given us 4.9 of 5 stars. We are tech support professionals, and we are 100% U.S.-based. We have a Money Back Guarantee. You have found a reputable, well-established tech support company.
What do I have to do to get started?
Call
844-818-3415
or 
CHAT with us
 now! We will evaluate your problems and needs and help you choose the 
tech support
 plan that is right for you. Get tech support for as little as $14.99 per month.  It's like having a computer guru in the next room ready to work 24/7.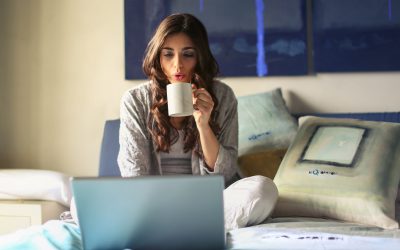 Today's workforce is experiencing growth and change when it comes to workforce obligations and expectations. The structure of the 9-5 workday has shifted to allow employees a better work-life balance. Now with the spread of Covid-19, millions are working from home....