We all know retailers are notorious for putting out seasonal items way too early. So when I walked into my neighborhood grocery store earlier this week and saw the back-to-school aisle set up, I wrote it off at first, but then I really thought about it. Back-to-school really is just around the corner and for a lot of people that means new devices and gadgets but it also means tech accessories! Heres a few you might not want to forget:   
Cord Organizers
These handy little things come in lots of shapes, sizes, designs, and colors. They'll help you keep your cords from becoming a tangled mess, some of them come with labels to make life even easier but you could always make a flag with some tape!
USB Drives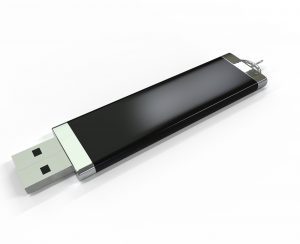 You can go to Walmart and buy your standard USB drive or if your student likes a little flair, you can check out some cute ones like these from Amazon. 
Portable battery packs
Having your phone die on your while you're not in a good place to charge it (like a lecture hall) is very frustrating. Portable battery chargers are a really great thing to keep on you. Mine can fully charge two phones, I take it with me to class every day and don't have to worry about running out juice, ever. These little things should be on every back-to-school list!
Popsocket
Have you ever dropped your phone on your face while laying down? It hurts, bad. The Popsocket is this cool little thing that sticks to the back of your phone and it pops in and out. You can use it to hold your phone, you can use it as a stand, and you can wrap your headphones around it to keep them from getting tangled.
Laptop Locks
This is a real thing. Laptop locks are a cable lock that connects into a port on the computer and anchors them to whatever object you choose. These are a great option for a dorm room or college apartment. Your student won't have to worry about coming home to a missing computer or the cost of replacing one.
Speakers and Headphones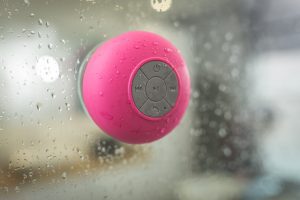 Bluetooth speakers are great things to have to have laying around. They don't take up much space but the sound quality on most of them is pretty good. A lot of them are waterproof, they're very portable, and the prices are very reasonable.
When speakers aren't appropriate, go with headphones. There are so many options to pick from these days. Ask your student what they would prefer and go from there. 
Headphone jack splitters
This is a cheap little device that will turn one headphone jack into two. These little things will come in handy not just for listening to music. If your student likes to record notes they can listen back with a study buddy.
We live in a world where education relies on technology. Paper and projects will be due and I can assure you no professor (and most high school teachers) will not care if an assignment was not completed because of a computer issue. If you've got OneSupport you've got peace of mind. We're always here, ready to help, and we're always 100% U.S. based. 
Give us a call 844-417-8776 or chat with us OneSupport.com/connect and remember, we're always just a call or a click away.