Digital Door Locks and Convenience May Go Hand in Hand

Recently there has been an exciting trend towards digitization to create a smart home. One interesting example of this is digital door lock. Many homeowners are opting to put them on their front doors instead of a traditional lock. While these locks add convenience, many wonder if digital door locks are safe. For some, the answer is yes, for many others the answer is not yet. 
Many Security Issues Are Owner-Enabled
People cause most of the issues associated with digital door locks, not the locks themselves. Before you put a smart lock on your door, you need to be committed to keeping that lock working safely. Many people are considering digital locks as a great way to increase security for others in their lives. However, they may have the opposite effect.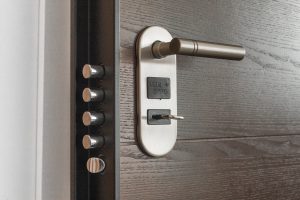 For the technologically challenged, a digital door lock is likely not the right solution. Before gifting these to an elderly family member because they're forgetful about locking the door, consider this person's ability to navigate a smartphone or iPad first. For a family member that often needs help with email, passwords, or other common forms of technology, you may want to hold off. If, however, you are comfortable with technology, digital door locks are simple to maintain, and offer a new level of convenience.
Not All Digital Door Locks Are Created Equal
When choosing a digital lock, it's important to consider that some of them are safer than others. A good way to determine whether or not a digital door lock is safe is to do some research. Look into the technology, see how easy it is to hack. There have been some reports of Bluetooth enabled locks getting hacked, but newer locks use stronger technology that helps prevent this from happening. 
Check into consumer reports for multiple brands before making your choice. Reading online reviews is always a great place to get more information about a product, but don't just rely on this. Read reviews from tech media outlets before choosing a  lock. There's no such thing as too much research when it comes to protecting your family.
Locks Don't Deter Criminals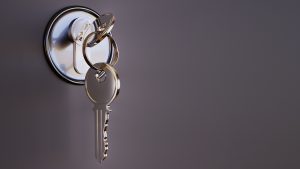 Remember, if a criminal wants to break into your home, it doesn't matter what type of lock you have. Most criminals look for windows or other places for easier forced entry. Because of this, most safety experts state that both traditional and digital door locks are safe. Digital door locks are more about convenience than added safety, but they aren't necessarily riskier than a conventional lock. 
While digital door locks present some unique challenges, they are still a reliable and safe option that's worth the upgrade. However, you need to maintain them properly and understand how to prevent the unique security issues that come with your specific lock. If you are unsure of how to keep your digital door locks safe, consider one OneSupport's technical support plans. 
Our 100% U.S. based agents are standing by and ready to help with all your technology needs. Give us a call at 844-818-3415 or live chat with an agent today. We're 24/7, including holidays to assist you whenever you need it.