Employee Turnover and Managed IT Services: Mitigating the Costs
Many companies have increased their focus on employee turnover and retention in 2019. Likely your company is doing the same to increase the ROI when it comes to your employees and the onboarding process. Managed IT services could save your company tens of thousands of dollars, if not hundreds of thousands.
You Need an IT Team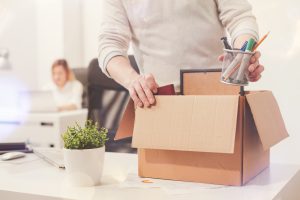 Hiring on an IT staff is a costly, time-consuming endeavor for any company. The hiring process often takes months only to find candidates that don't always live up to the needs or desires of your administration. IT staff are generally a higher paid part of any company, which means losing one costs your business that much more. Most companies face an average training cost of around $1,200 per employee. Small businesses stand to lose big when one of those employees walks away. 
The cost of losing an employee goes far beyond the cost of recruiting and training a replacement. According to 2017 article by the Huffington Post, companies stand to lose over 200% of the annual salary of specialized employees. Technology and software have one of the highest rates of employee turnover.
Losing a $60k per year employee means losing upwards of $240k. This kind of financial burden weighs heavily on any company but, more so on small businesses and startups. When every penny counts toward your bottom line, you need to be sure of who you bring onboard. 
IT Has a High Rate of Employee Turnover
This March 2018 article by LinkedIn details the industries with the highest employee turnover rate and the reasoning behind it. Technology and software come in first. Employees in this field move around in hopes of making more money or for jobs with better perks. When one of these employees leaves the company, more than money is at stake. 
Outgoing employees also disrupt company routines. Often an employee leaves before their replacement is fully trained or informed about the daily duties they are taking on. This disruption leads to a considerable loss of time that, often, ripples through other parts of your business. There's a better way.
There's a Better Way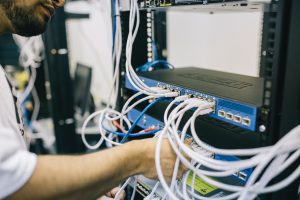 Mitigate the risk of IT-related employee turnover by taking on managed IT services. You avoid the potential for losing high-value employees, but you still have a full team at your disposal. Not only do you get an entire team, but that team is ready to take on multiple challenges faced in information technology for one price. 
If you're worried about employee turnover on your IT team, rest easy. With managed IT services, like the ones offered by OneSupport, your company has 24/7 support. You gain access to a team of highly trained, dedicated professionals but avoid the risks of losing continuity due to employee turnover. Our Business Solutions team is a specialized group of employees working around the clock and calendar. We're always available to your company, even on holidays. 
Lose the downtime and spare your company the costs. Our 100% U.S. based agents are here around the clock to help whenever they're needed. Give us a call at 877-588-7437 and let us help make your company more productive today.