Clone Accounts Are Taking Over
It seems like every day on Facebook there is a new computer scam warning, most of them made up. Facebook clone accounts, however, are a real problem. People go onto Facebook, find an account and copy over the name, images, and any personal information available to make the account look legitimate. After this, they start adding friends directly from the real account's friends list. From here they use this group of contacts to try to get money or other information.
Beware of Facebook Clone Accounts
Dallas, a manager at OneSupport, recently encountered this issue as did his mother, Carla. Early one morning, Dallas woke up to multiple messages from friends inquiring about the odd messages that he had sent, however, he hadn't sent any.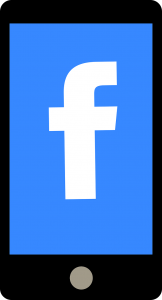 "I searched my name on Facebook, and a profile came up with my picture and a couple of mutual friends," Dallas said. He found a fake profile with his name and his current profile picture. The phony profile had even added some of his friends. This was a case of Facebook clone accounts.
He'd never had an issue like this before, but he reported the Facebook clone accounts to Facebook. They replied within the day to say the profile had been removed. The next morning, Carla received a message from Facebook saying the account had been removed.
A few of her friends had received odd messages from her and reported this directly to Facebook for her. By the time she even knew there was an issue, Facebook had removed the Facebook clone accounts.
Dallas and Carla got lucky in this situation. A lot of times, these fake accounts will either send malicious links for people to open or request money from the victim's friends and family. Some will fall for this because it looks like the message is coming from a loved one.
How to Protect You and Your Family
So, how can you protect yourself and your loved ones from a computer scam? Here are a few simple steps: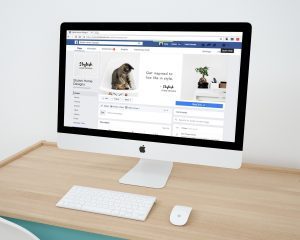 Check your profile's security settings. I have my profile set to private. When I share something, no one can see it unless we're friends. This keeps people from being able to steal your pictures and information from your posts.
If you get a friend request from someone, you're already friends with, check with them directly. Call them, text them, or message them on their original profile. Think before you engage. Would your cousin use Facebook to ask you to borrow money? If not, you should reach out.
Protect your computer ahead of time with OneSecurity and OneProtect
If you do find Facebook clone accounts for yourself or someone else, report it to Facebook. If they verify the account is fake, they will remove it.
Call OneSupport if You Fear Your Computer has a Virus
If you ever worry that you are the victim of a computer scam or have a virus or malware or fear that there are Facebook clone accounts, OneSupport.com is available 24/7 to help. Give us a call at 844-818-3415, or chat with a technology advisor today. OneSupport is always just a call or a click away.