 BEST PRACTICES FOR PUBLIC SECTOR

A BETTER APPROACH FOR YOUR CONSTITUENTS
OneSupport has successfully tailored and integrated several multi-skilled agent support models for e-Government agencies providing a differentiated and cost-effective solution for their constituents. OneSupport's primary objective has been to emphasize the effectiveness of each person-to-person interaction and minimize unnecessary transfers between departments.
Our sharp focus on continuous improvement and refinement of processes, along with comprehensive reporting and metrics made available at every level (agent to executive) allows every participant to work together to drive success in the most important KPIs across the operation.

Technology Platform Customization
One of the key elements to our success has been the development and integration of proprietary technology that we've built with our in-house software development teams. We realized early on that standard out-of-the-box contact center systems would not be able to provide the functionality that we were looking for. We set out to build our own platform that provided better visibility, analytics, and insight into agent and engagement performance. We have successfully utilized our proprietary tools and processes to reduce customer churn, improve one call resolution, and increase customer satisfaction beyond what our partners were able to achieve.
ONECONNECT PLATFORM & FUNCTIONS
Our proprietary platform continues to evolve in order to provide the most efficient functionality to our agents and managers to meet the specific needs of each of our client's processes. Our solution has grown to encompass a host of functions:
Cloud-based Telephony & PBX
Agent Attribute Call Distribution
Reporting / Analytics Engine
Workforce Management
CRM / Trouble Ticketing
Outage Management
Omnichannel Delivery
Artificial Intelligence
We will help your brand build machines that can reason, learn, and integrate intelligently with your business. In addition, we are able to utilize and integrate with applications provided by our clients for functions such as billing administration, account validation, provisioning, sales, and other features.
INTERNAL SYSTEMS INTEGRATION
One of the key differentiators setting us apart from the rest is our ability to build and create proprietary platforms to help with visibility, analytics, and insight into agent and engagement performance. These platforms integrate seamlessly and are tailored with your existing technology in mind.
REPORTING & OPERATIONAL EFFICIENCY
Reports are provided on a daily basis in the client's preferred format (CSV, XML, JSON, FTP, REST, etc). Reports are also available in real-time via our web-based reporting dashboard. Our IT team can also create custom reporting for any engagement and help feed reporting data into their existing dashboard or reporting portal. Call metrics are typically based on the following reporting criteria, but additional metrics can be added or customized in accordance with our client's wishes.
Contact Center Management Suite
Our contact center platform is a proprietary system developed in-house in order to provide the most customizable and easily-integrated solutions for our clients. While out-of-the-box platforms already provide similar capabilities, we have yet to find a platform that offers as much unparalleled integration as well as the ability to adapt and grow with our clients.
CONTACT CENTER MANAGEMENT
Our contact center management system (CCMS) was built on top of a full-featured IP telephony platform with rich features that enable us to customize call flows, staffing, service level, and reporting for each engagement. Our CCMS provides skills and proficiency-based call routing and scripted call flows ensuring that customers are directed to the agent most suited to their needs.
The intelligent IVR extends our existing offerings with multi-language speech capabilities and polling of customer data from database sources to minimize customer input and provide a tailored experience. Combined with our proprietary real-time ACD and reporting engine, our platform provides a level of scalability and visibility that surpasses other platforms.
CALL CENTER SUITE & Day-to-Day Operational Tools
Call Monitor
Our Call Monitor functions as our ACD real-time reporting dashboard and enables management to view activity for all of our contact center engagements in one centralized web interface from anywhere with a secure internet connection. OneSupport's Call Monitor is unique in the industry in how it allows complete integration between our phone system, CRM, Messaging, and HR applications
Web-Based Chat
OneSupport utilizes an instant messaging platform built on the XMPP protocol to provide web-based chat services, and our platform allows us to fully customize the end-user experience. It is equipped with an intelligent queuing system which ensures that requests are directed to the most capable agents so that our customers can expect the same premier level of support that they receive when calling our contact center.

Workforce Optimization Applications
Our proprietary Workforce Optimization (WFO) application supports shared and dedicated agent models that enable us to build staffing models specific to client needs. The application has been customized specifically for our scheduling process and allows prioritization based on performance and availability as well as multi-skilling.
Tailored Knowledge Base
Our knowledge base was designed around a popular Wiki-based management system to organize all the information used for assisting end-users. Along with providing a familiar and intuitive interface for our agents, the built-in content management system allows us to quickly update any documents ensuring that the information presented is as up-to-date as possible, resulting in fewer mistakes and quicker problem resolution.
Analytics engine
Our Analytics Engine is able to provide standard historical reporting capabilities found in other reporting packages, such as call activity and agent performance. However, what sets it apart is the level of integration with client internal systems and our ability to adapt the delivery of our data to our partner's needs.
While traditional reporting packages are often limited to providing only standardized call-specific metrics such as Average Speed of Answer (ASA) and Average Handle Time (AHT), our call activity reports are specifically customized to Service Level Agreements (SLAs) and can map Automatic Number Identification (ANI) trends in real-time.
Our agent performance reports are linked to recordings, QA scores, and customer survey results. Our Analytics Engine provides us and our clients with a seamless, uninterrupted view of how each engagement is running at any given point in time.
OVER 20 YEARS OF EXPERIENCE IN SUPPORTING E-GOVERNMENT AGENCIES
Omnichannel Customer Support
Agencies seeking to support their constituents must embark on an omnichannel transformation—one that views touchpoints not in isolation but as part of a seamless citizen journey. Since the journey is not simple and linear but a series of handoffs between traditional and digital channels that can vary significantly by contact type, an effective strategy requires an in-depth understanding of what citizens truly want. An omnichannel transformation is the only way for an agency to address rising complexity, provide an excellent citizen experience, and manage the cost to the taxpayer.
Omnichannel Design Approach
We take the role of your company during each call, answering politely and quickly so your customers feel valued and respected during every transaction. Additionally, our multi-channel support services can transfer messages via phone call, text, email, or fax, whichever you prefer.
To design an omnichannel experience, companies should follow a sequential process composed of four essential components:
Strategy
Setting the design principles based on an overarching omnichannel strategy.
Definition
Designing service journeys, ensuring that the end-to-end digital and live-contact journeys address identified customer needs and preferences and have clearly defined digital migration points.
Support
Identifying foundational enablers to support the journeys, featuring multiskilled agents and best-practice contact-center operations to engage with customers live.
Implement
Defining the IT architecture with next-generation enabling technology to support a seamless omnichannel experience.
COMMUNICATION CHANNELS
– Voice Calls / Telephony
– Chat AI
– Email
– IVR AI
– Callback
– Voicemail
– Live Chat
– SMS
– Virtual Queue
– Callback Assist
CITIZEN Support Journey
Multilevel Hardware & Software Support (Tier I, II, & III)
We offer omnichannel hardware and software support, meeting customers on the channel or channels that they prefer at every level of interaction with your organization. Omnichannel support involves companies offering customers numerous ways to interact. The innovation is that omnichannel customer support takes a holistic view by attempting to create a seamless customer experience across channels, ensuring your customer is delivered the best possible solution and experience.
Billing, Payments, Updates, & Ticket Entry
We take the role of your company during each call, answering politely and quickly so your customers feel valued and respected during every transaction. Additionally, our multi-channel support services can transfer messages via phone call, text, email, or fax, whichever you prefe
Sales & Brand Awareness
Add/Remove/Cross-sell/Up-sell Products and Services
Growth & Scalability
OneSupport is highly experienced at designing operational models for our clients that take into account the need for growth and scale, as programs and products develop. We work with a wide variety of clients, from startups to the Fortune 500, and our ability to design and deliver a diverse range of highly flexible, agile and scalable citizen care and support solutions, coupled with our ability to grow programs quickly and cost effectively, is a key differentiator that makes OneSupport the right choice as your contact center partner in today's landscape.
Industries
OneSupport is highly experienced at designing operational models for our clients that take into account the need for growth and scale as programs and products develop. We work with a wide variety of clients, from startups to Fortune 500 companies and partner with all types of companies ranging from:
E-Government
Wireless
Telecommunications
Energy & Utilities
Retail
Startups / Saas / IaaS / Technology
Financial Services
Healthcare
Insurance Services
Travel
Products & Services
With a proven success model, individuals at every level of our workforce are intimately familiar with the delivery of our core product: serving customers in the successful delivery of our client's mission. Coupled with our emphasis on creating a friendly, flexible, and family-oriented work environment, we've created an atmosphere that encourages personal growth and continued development.
Sales
Our representatives create an outstanding experience in every interaction for your customers. Utilizing superior product knowledge and a passion for customer satisfaction we provide inbound sales support and customer service for a wide range of customer needs in a fast-paced and energetic environment.
Cost reduction
Our expertise in designing successful operational models that achieve growth, with cost-reduction in mind, for your organization is just a small part of the overall goal of achieving a long-term partnership. Our flexibility, adaptability, and tenacity are critical when understanding the needs of an organization, and the types of systems we are looking at, to create a model that supports the continued growth and success of your business.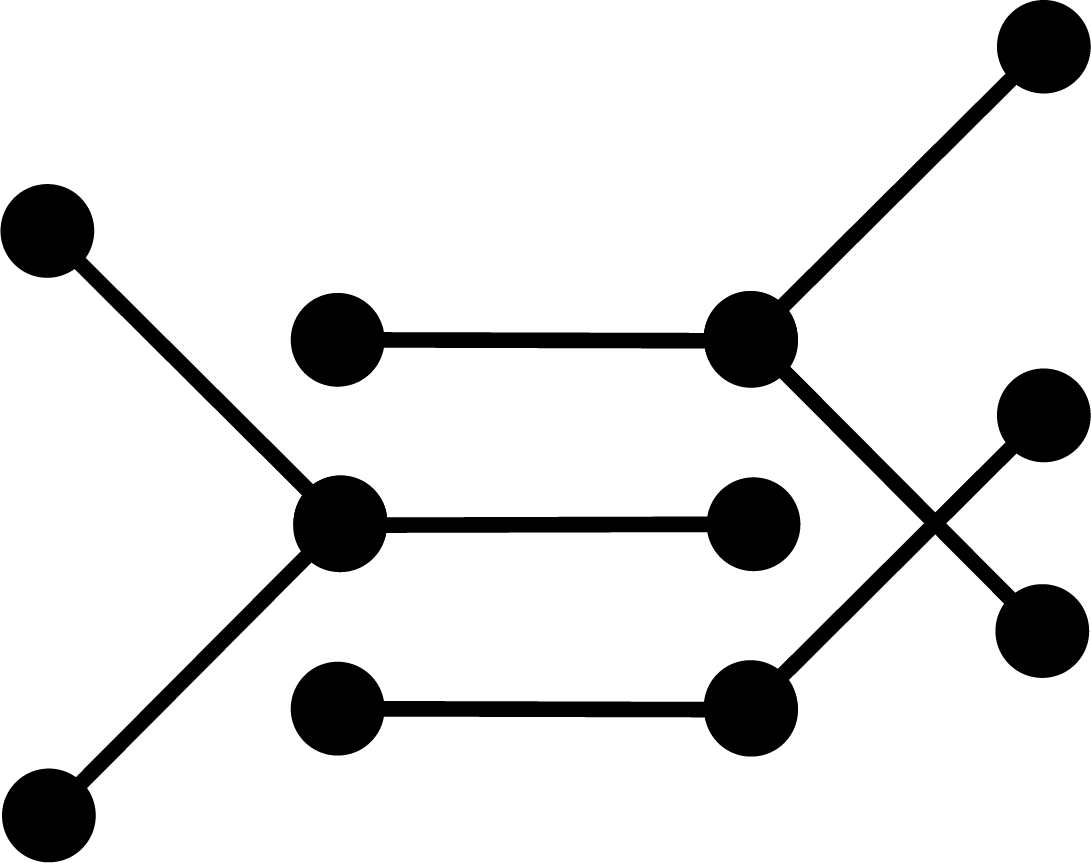 WE ARE DEDICATED TO BUILDING
LONG-TERM, FLEXIBLE PARTNERSHIPS
Applying our unique approach with a diverse array of partners of every size, we are able to accommodate both Startups and Fortune 500 companies. We know the importance of adaptability, flexibility, and scalability, and for the past 27 years, we've built our business around designing and delivering customized solutions that are right for our partners.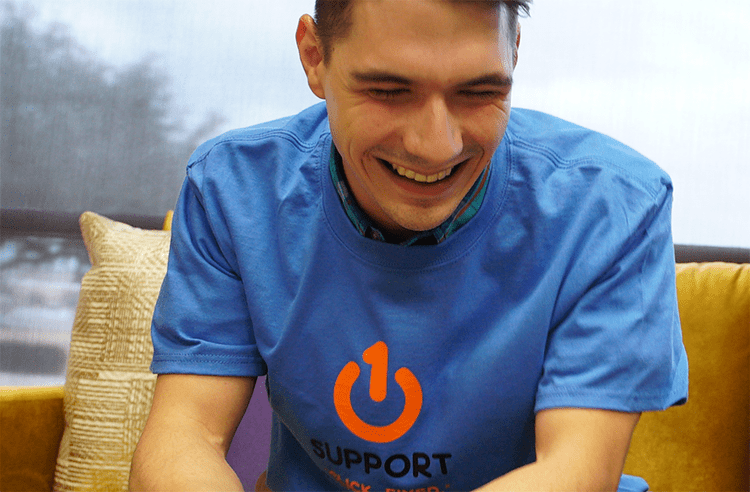 CONNECT WITH OUR TEAM TODAY!
How can we help you create new connections with customers and prospects? FInd out more about implementing a contact center solution that offers the latest capabilities, unlimited capacity, and a flexible, unified omnichannel platform that transforms the agent and customer experience. For existing retail customers, please call 1 (844) 417-8776. 350 Barnes Drive
San Marcos, TX 78666
(800) 580-3355
info@onesupport.com

© 2022 OneSupport, Inc.  All Rights Reserved.
BPO & Contact Center Operations
OneConnect Platform & Infrastructure
Business Continuity & Disaster Recovery
Staffing & Training Supplementation