Having the right dorm room setup is instrumental in having a good year, especially the first year away from home. Part one of our back-to-school essentials post provided things we think your student needs to succeed in the classroom, this post will outline some tech accessories we think will help your student thrive in their dorm room!
Desktop Computer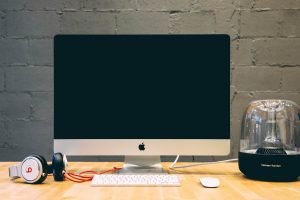 At this point, you're probably thinking, "well she told us to buy a laptop in the last post so why do I need to buy a desktop?" Here's the thing, both have their pros and cons and they're both big investments that could help for back-to-school. According to our special contributor, Chris, "I think desktops typically have a longer life and are easier to upgrade the internal parts." It's all preference!
Bluetooth Speaker

Listening to (loud) music is part of the college experience. It's easier than ever to get a great sound at a reasonable price but technology has come such a long way that you can add durable to that description as well. Our recommendation for the perfect Bluetooth speaker for back-to-school is the Logitech  Wonderboom portable speaker.
This little guy (about the size of a coke can) has a well thought out design, it's waterproof (great for the pool), it boasts great sound, comes in a variety of colors, is connectable with other devices (more speakers), and if you don't want to buy new Amazon sells them refurbished as well.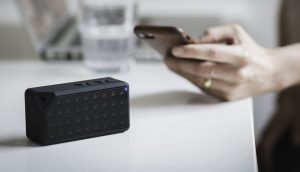 "The Ultimate Ears Wonderboom speaker has great sound quality, it can pair with a second speaker so you can put one on each side of the room. I took mine to the beach, and threw it down in the sand while my son and I were playing, and listened to some tunes. When we got done, I rinsed it off in the water and it still works perfectly."

If you're not a fan of the Wonderboom, look around and find a Bluetooth speaker that's right for your student. They'll thank you for being able to have their music on the go!
Smart TV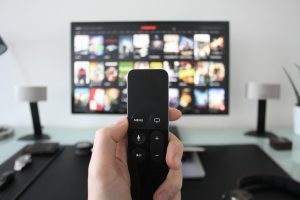 This is one of the things on this list that might be a big investment on top of a very expensive time. Smart TVs are great because they give you access to broadcast channels but also to most streaming apps. Many people are making the shift away from cable service to streaming in an effort to save some money so the Smart TV is a great option for that. You can pick up some reasonably priced sets at places like Walmart, Target, and Amazon.
If the Smart TV is out of your back-to-school budget, we have two great less expensive alternatives to consider:
Chromecast/ Firestick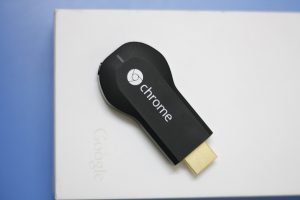 By now most people are familiar with some form of these little guys. They plug into your TV via HDMI and into a power outlet. They run off wifi and allow you to stream directly to your set. If your student already has a TV that they're taking with them buying one of these little guys will allow them to watch their favorite shows and movies from a variety of service right on their TV.
Chromecast vs. Firestick is really just a matter of preference, Chris prefers the Chromecast:
"I like the Chromecast because it works with almost every streaming service.  HBO Go/Now, Netflix, Hulu, Watch ESPN, etc. It doesn't work with Prime Video because Amazon has exclusivity on it with their Fire Stick." For prime video, you'll have to go with a Firestick.
Portable projectors

Our second choice for the Smart TV workaround is portable (always a plus) projectors. With the projector, you will lose picture quality but you'll gain convenience. Make sure you get one that's compatible with your student's phone and/or computer. The great thing about projectors is they can go anywhere so as long as there is a surface to project onto you can watch whatever you want. Pair these with the portable speakers and your student has the makings of a movie theater experience.
Check out our other back-to-school posts: part one of this post, classroom essentials, and our tech accessories post.
Remember we're here 24/7 for all your tech needs and we're always 100% U.S.-based. Give us a call at 844-417-8776 or chat with us at OneSupport.com/connect, we're always just a call or a click away.