Work at Home Scams Are on the Rise: What You Need to Know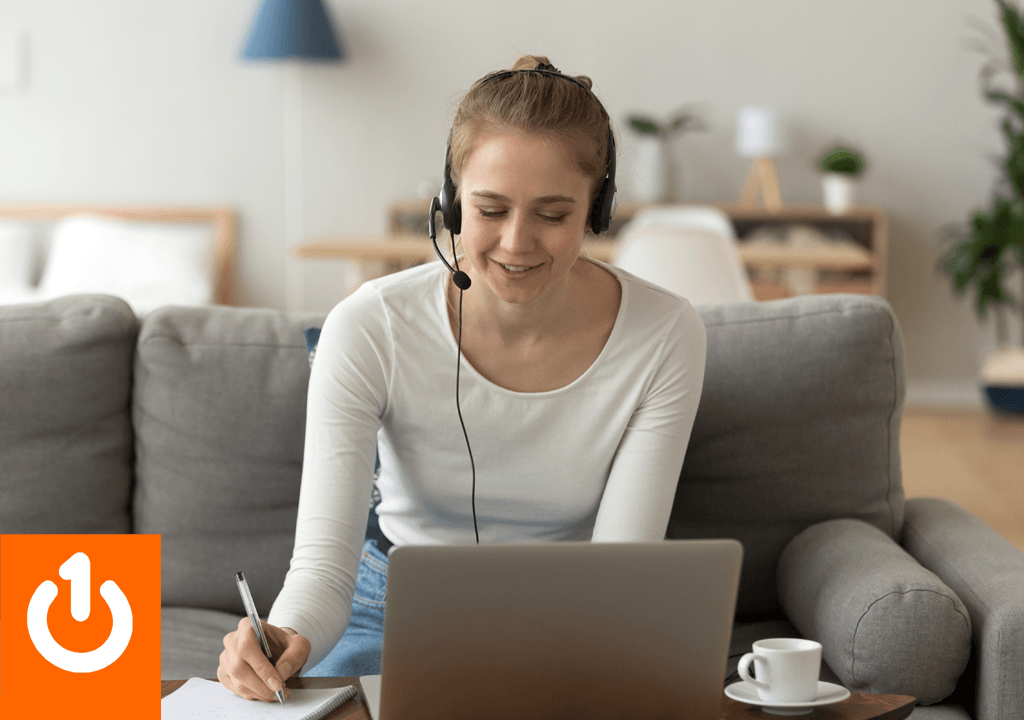 Work at home jobs have become increasingly more common over the past few years. With this rise in people searching for work at home opportunities, there has also been a rise in work at home scams. Spotting a work at home scam quickly could save you valuable time and even money.
The Opportunity Seems Too Good to Be True
Often times during a job search, you may come across a listing that feels too good to be true. If it feels that way, it probably is. Work at home positions are no exception. If a company is promising to pay much higher than typical for that position or offering to provide you with expensive high-end computers or equipment, chances are this is a work at home scam.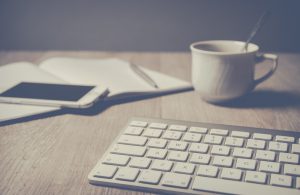 A legitimate opportunity might come with a special phone or computer software that is required for the job but the big items will likely be left up to the employee.
Most work at home positions will require that you already have the right computer or other equipment like webcams headsets. A lot of companies moving to work at home are doing so to cut down on their costs so chances are small that they want to buy you a brand new iMac Pro to work an entry-level position.
Work At Home Scams May Ask for Money Upfront
If you find that you've "landed" your job but they tell you that you need to send them money, for any reason, this is almost certainly a scam. Think about it, they're supposed to be paying you, not the other way around.
Another increasing common tactic is posing as legitimate businesses or business executives on social media. Scammers will go out and find real business and set up an account that looks almost identical. Alternately, they'll find profiles of executives and spoof those. After they've created the profile they'll begin preying on job seekers.
Often these scammers will join groups where people look for jobs. They'll begin chatting and then offer a job via Facebook. At this time many will say that they need your banking info (for direct deposit) in reality, they're stealing your information. When you get hired for a new job, the HR dept should send you documents to fill out, sign, and send back. Not through Facebook.
Ask Some Questions
One of the best ways to gauge whether you're dealing with work at home scams is by asking some questions. If the person offering a job is not able to answer some pretty standard questions, chances are this is not real. Also, you should be able to ask these questions via phone or video call, not just over a chat server. Not speaking to someone directly is a good indication you're being scammed.
Have the company's website up to verify as much of this information as you can but also pay attention to how long it takes the person to answer. If they seemed stumped by simple questions that most employees, especially recruiters, would know, that's not a good sign. Here are some good questions to ask to help you determine the legitimacy but also get to know the company a bit more: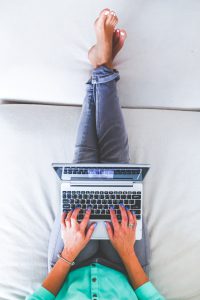 Where is the company based?

This should be a quick and simple answer the recruiter/rep knows off the top of their head.

How long have you worked for the company?

This one is easier to lie about but use follow-ups.

What other positions have you held at the company

A simple follow up to employment time, but it's harder to make up the answer.

What is your favorite thing about working there?

Again, this should be an easy answer. Even if it's not a work at home scam the person not answering quickly it might be a red flag about the working conditions or culture.

How long have they been offering work at home opportunities?

This one may be a little trickier to verify and for the employee to answer if they're not a long-time employee. It will give you an idea of how many WAH processes should already be in place.

How does most communication happen between employees and their supervisors?

This is especially important if you're speaking with someone on an a-typical platform like Facebook or even LinkedIn.

What kind of system requirements are there to work remotely?

This question is a great indication of the legitimacy of the person you're speaking with. Recruiters know what the system requirements are. More often than not they will check this with you during the first interview. Working remotely usually requires remote tools and VPNs so the company will want to be sure you can meet the minimum standards.
Not All Work At Home Jobs are Scams
Most importantly, trust your gut. It's easy to get swept up, especially when you're really in need of employment. If something seems off, do your best to investigate or walk away completely. If you're on the fence but really interested in the job, find some employees on LinkedIn and reach out to them. Ask them about their experiences and the hiring process.
There are a lot of legitimate work from home positions out there. OneSupport currently hires work at home employees out of 20 different states. Many companies are starting to offer more and more opportunities to work remotely. Just make sure you pick a reputable company. Doing your research first might save you a big headache later.