LET ONESUPPORT PROVIDE BUSINESS IT CONSULTING SOLUTIONS SO YOU CAN TAKE CARE OF YOUR CUSTOMERS!
CALL 877-588-7437
SEE THE TOP 6 REASONS TO USE A REMOTE DESKTOP AND REMOTEAPPS
FROM LAUNCH TO IMPLEMENTATION
We work with you to develop the best IT Strategy for your Business needs.
REMOTE AND ONSITE
24/7/365 IT Solutions for you and your users via chat and phone. We can do even more! If you have an IT need, just ask.
We'll determine where bandwidth is being used with an appropriate response when devices go offline.
Assign the management of your critical IT assets to us.  We'll handle the processes.
MANAGED SECURITY SERVICE
Our expert team ensures that each endpoint on your network has up-to-date antivirus protection.  
MAC-MSP FOR MACS
Mac-MSP for Mac Computers automatically deals with those mundane tasks, automating maintenance and patching tasks.
WHY YOU MAY NEED IT CONSULTING
IT Consulting is important since few things change as fast as IT. We have entered an era where technology is being built into every single transaction. Businesses can reimagine what's possible. The outlook in IT is that major changes are on the way. Meanwhile, small and mid-sized companies continue to have basic needs that will remain vital needs.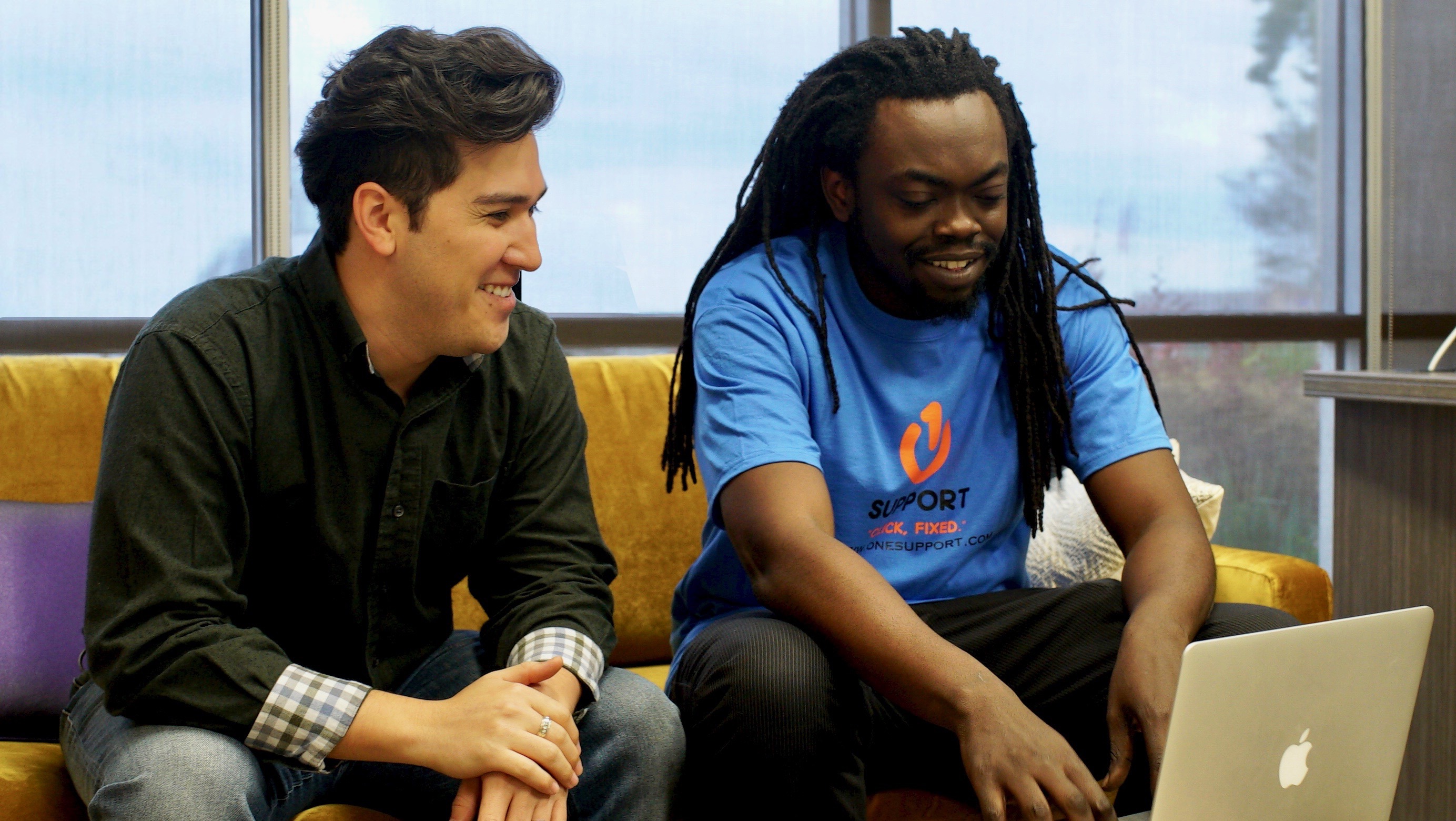 Supporting on-premise servers, desktop workstations, laptops, tablets, network equipment, and printers take considerable time and energy that could be focused on strategic business initiatives. Many of these tasks can be handled by OneSupport with our Managed IT Services. This will free up the important people in your organization to focus on core business activities and the latest IT demands and opportunities.
Simply call OneSupport at 844-818-3415, and request a free consultation with one of our IT Consulting team members about IT consulting services small business.
OneSupport is your single-source Business IT solution. We offer a range of remote and onsite Managed IT Business Services scaled to fit your needs. We can help your IT operations and cut expenses. OneSupport will help with almost every aspect of your IT needs from managed security, asset management to Mac-MSP and more.
Many companies continue to transition from traditional IT infrastructure models, where servers are housed on-premise, to a cloud service model where virtual servers and dedicated hosted servers are located in data centers. IT organizations are thus focused on replacing costly and time-consuming technology, yet CIOs and IT Directors are still burdened with core IT functions. IT consulting services small business is the answer.
Our 100% U.S. based technicians are prepared to take care of any problem you or your users have via phone or chat 24/7.
LET US PROVIDE YOUR IT SOLUTIONS SO YOU CAN TAKE CARE OF YOUR CUSTOMERS!
CALL 877-588-7437