OneSupport For Business:
MANAGED IT SOLUTIONS
Just because something isn't broken doesn't mean it can't be improved. Let our team help you keep going day in and day out. Don't let downtime kill your bottom line. Get back to work quicker with OneSupport.
A Single Source of Expertise for your IT Business Needs
Remote Monitoring
Managed and proactive IT services will allow you to secure your Information Technology. OneSupport will monitor your systems and applications 24/7.
Password Management
Our MDM services can help you solve logistical issues by providing mobile data security and configuration settings for mobile devices across all platforms.
Backup and Recovery Services
Let OneSupport be your risk specialists in guiding your information security and procurement. With modern tech evolving, so does the threat landscape. 
Remote Support Services
Our network management services help plan, transform, and optimize your network. Our trusted Technology Advisors can design, deploy, and provide 24/7 support.
Email Protection and Archiving
Cloud applications and hosting can reduce your dependence on high-maintenance hardware. OneSupport can help you select the right solutions for your business.
Threat Monitoring and Mitigation
Rather than incur the expense of managing inquiries in-house, OneSupport can seamlessly handle these technical support services for your 24/7. 
OneSupport and Managed IT
With OneSupport's managed IT services, you don't have to wait until something breaks before we step in. Our highly skilled technology advisors are here 24/7 catching issues before they bring your work to a stop. With proactive monitoring, we minimize downtime allowing you to get back to business.
Understanding the Importance of Managed IT Services for your Business
Running a business in the age of technology means so much more than managing people. You need reliable solutions to your applications and process that keep you going. From emails to data solutions, we've got you covered.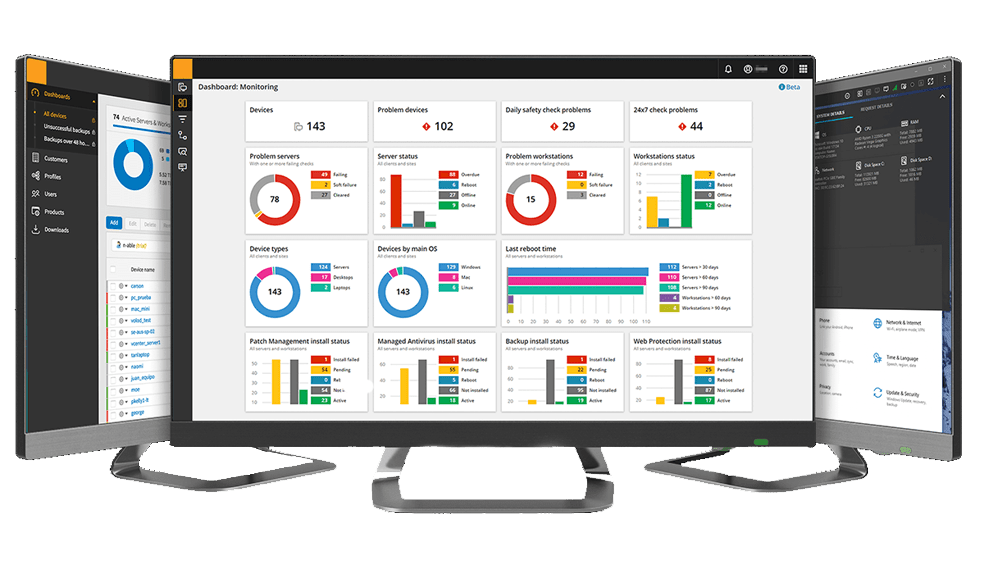 Main Headquarters
350 Barnes Drive
San Marcos, TX 78666
(800) 580-3355